Age is just a number, just a state of mind. At least, that's what the catchy calligraphed signs on Pinterest tell me.
That being said, summers at Winter Park Resort really do offer fun for the old souls, young at heart, and everyone in between.  So no matter who in the family is joining you for summer adventures, there is something to do in this mountain vacation destination. Find thrills for lil' rippers, tweeners and teens, 20 somethings, parents, and the retirees who are young at heart.
The up for anything little adventurer
Maybe your littlest munchkin isn't always 100% adventure queen (or king) but we have activities for all level of tiny daredevils. For kids just starting to venture out of the stroller, we have the Inflatable Slide, which the Pro-Parents know is great for draining them of their seemingly never ending energy. Then follow that with a little mineral panning that let's them bring home their own little gems and maybe sets them up for a prosperous career (get it?).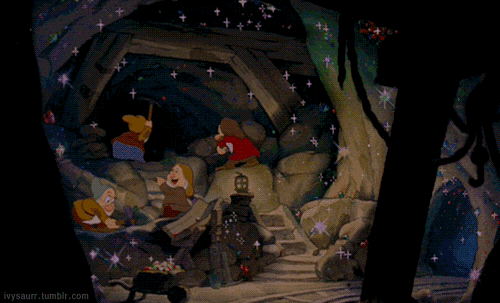 And if you have an adventurer really looking to push
their boundaries, why not give the climbing wall a try? Who knew your kiddos could achieve such great heights on summer vacation? Giving little adventurers the chance to use those monkey skills is fun for them, and a proud moment for parental spectators.
The tween or teen who is too cool for school
When kids hit 7th grade, they come down with a serious case of the "Everything is BORING!" disease. Symptoms include: moodiness, complaining about there being nothing to do,  aggravated parents.
Fear not! We have a cure. Here's a recipe we concocted to help get rid of your kids' symptoms, at least for a little bit this summer:
1 Pre-Booked Intro to Trestle Pass
1 Ride on the Alpine Slide
1 Pinch of something sweet from Treeline Treats
1 Post-Sunset Movie Night
After an adrenaline-pumping morning testing the Trestle Green Horn It! Trail (see video preview below)  and then speeding down the mountain on Colorado's longest Alpine Slide, your tweens or teens are going to need a little sugar boost in the afternoon. Then, stick around the base for a family movie night.
Warning: They may actually want to spend the rest of the vacation with you!
The 20 somethings checking off items on their bucket list
Alrighty  wanderlusters and thrill seekers, we know you moved to Colorado to put more adventure in your life. Just over Berthoud Pass, you'll find the perfect getaway weekend to escape the Denver heat and enjoy the beautiful Rocky Mountains. 
While you're in the area, grab your friends and book a rafting trip!  This is a must-do summer activity for your whole crew! Or why not spend time with you S/O and book a horseback riding tour.  A couple of hours exploring the woods on horseback sounds like something out of a Disney movie. AmIright?!?
Wanna guide your own woodsy journey? Check out the Winter Park Hiking Guide. You'll have your pick of a morning adventure or a full day trip.
Wherever you find yourself, we know the BEST finale to a day of exploring is
 lunch or dinner on one of our many outdoor patios. A good ol' Colorado adventure should always end in craft brews in the sunshine. And no worries about trying to fit ALL of this into one day of fun, book a night at WPR for %15 off and extend your trip for a few extra days of mountain adventure.
The Parents
Alright kids, if you're looking for a way to convince your parents Winter Park Resort is the place to go for their vacation this year, this is the paragraph to copy and paste. If the appeal of exhausting your little ones, engaging with your teens, and convincing your adult kids to join you hasn't already convinced you, here are some things we know you'll love.
The Grandparents
Remember we talked about those young at heart folks? Well, we have fun for them, too!
They can tag along after the grandbabies of all ages on the putting course to make memories over a little friendly family competition. Then, hop on the scenic chairlift to enjoy the beauty of the valley, and grandma and grandpa can spend some quality time with the kids on their ride up and down.
And if you're up for more of an adventure, why not take two wheels on the mountain? And no, we aren't talking about downhilling. We have created an e-bike tour for all ability levels that allows for a gentle trail ride while you enjoy the stunning mountain views and secluded forests of the area. Book our Mountain E-Bike Tour now!
No matter your age, skills, or activity level, there is something for you at Winter Park Resort. But don't just take our word for it. Give us a visit and see for yourself!